Yang Fan Afterschool Serving Pleasanton Dublin & San Ramon
Kindergarten provides a safe place for children to learn new concepts and form new relationships during this time of transition from preschool to elementary school. As their first step into a wider world, Kindergarten lays the essential foundation for children's growth and development.
Yang Fan's Kindergarten program is specially designed to meet Kindergarten students' academic needs through programs focusing on phonics, reading, and math.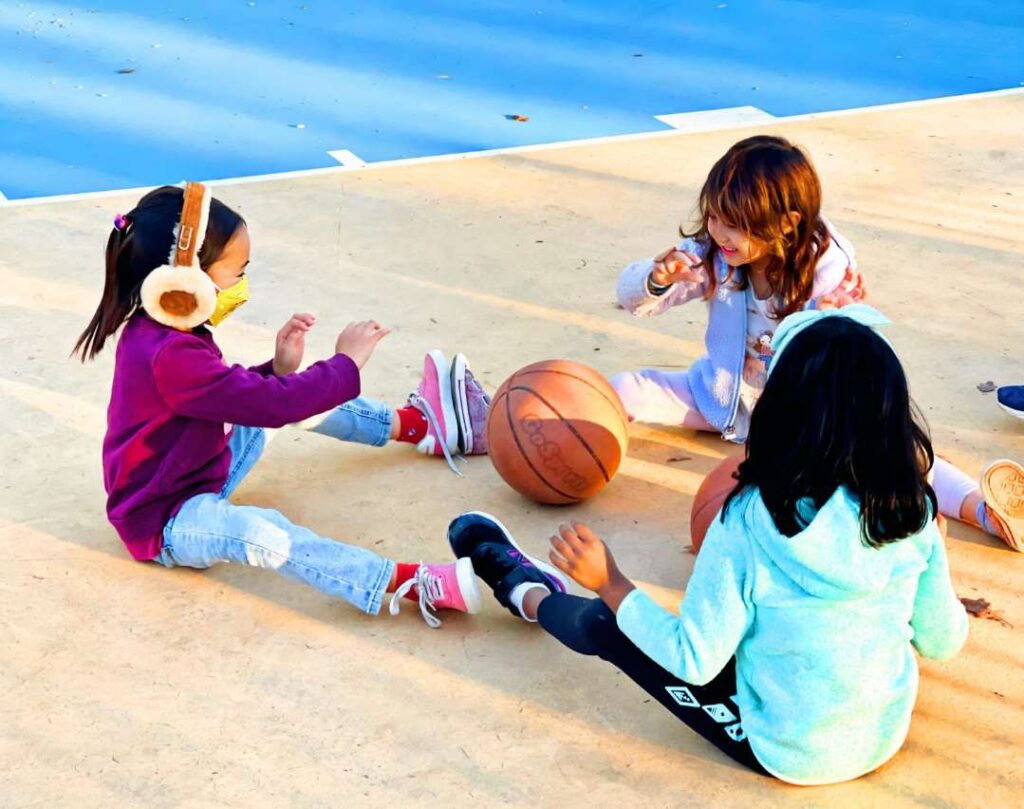 These are supplemented by community-oriented activities that help students grow more confident in their abilities, learn about their own and others' cultural identities, and become more independent. Our goal is to help prepare students for the increased responsibilities of an elementary school student.
Our program starts at noon and ends at 6:30 p.m. from Monday to Friday. Students follow a schedule of academic and language classes and regular breaks where snacks are provided. They can be enrolled for half-day (morning or afternoon) or full-day sessions. We accommodate the school calendars for the Pleasanton, Dublin, and San Ramon school districts.
First and second grade are the essential building blocks of the educational experience. They mark the start of a child's formal academic journey and provide them with foundational skills that will be built upon in later years. This is the time when children learn how to learn.
Through active exploration, critical thinking practices, and hands-on activities in our classes on reading and writing, math, and languages, students will practice how to observe the world around them, formulate opinions based on evidence-based reasoning, and discuss problems and solutions openly with peers and adults alike. 
The strategies learned during first and second grade can support them throughout their entire academic career.
If you'd like to learn more about our program and how we make every out of school hour count to support your child on their academic journey, schedule a tour today. We'd love to show you what makes our program unique and answer any questions you may have.
Third grade marks the beginning of the second half of a child's elementary school journey, as well as the beginning of their transition to a middle schooler. It is during the last three years of elementary school that children begin to move from learning basic reading and math skills to applying them more deeply in their daily lives.
At Yang Fan, advanced classes in core academics like language arts and math build upon prior knowledge that children have acquired over the past few years in order to develop higher-order thinking skills. 
Our emphasis on academic rigor and independent thinking gives children the opportunity to explore new ideas and develop their own unique understanding of the world around them. Contact us today to schedule a tour and see how Yang Fan can set your child up for success in the upper elementary years leading the middle school as a socially confident and  academically accomplished learner.
At Yang Fan Academy, we focus not only on academics but also on academic enrichment. Extracurriculars are an essential part of any child's growth and development, and they provide numerous benefits ranging from improving academic performance to developing important life skills like communication and collaboration, as well as giving children opportunities to express themselves creatively, find hidden talents and passions, build self-esteem, and gain leadership experience—all experiences which could prove invaluable down the line!