Welcome to Yang Fan Academy's Preschool, where we provide a nurturing and engaging learning environment for children ages 2-5 years old. At Yang Fan, we believe that every child is unique and has the potential to thrive in their own way. Our experienced and dedicated team of educators is passionate about providing high-quality early childhood education that fosters a child's social, emotional, and cognitive development. Our curriculum is carefully crafted to support each child's individual learning style and interests, while also meeting developmental milestones.
Our Pre-School. Our Family. Our

Community
At Yang Fan Academy's preschool program, we recognize the importance of creating strong connections with our community. We work closely with local businesses, organizations, and families to provide a comprehensive and engaging learning experience for our young students. Our preschoolers participate in community activities such as field trips, visits to local parks, and community service projects. Through these activities, we strive to instill a sense of social awareness and civic responsibility in our students, while also promoting social-emotional development and providing opportunities for play-based learning. We believe that by actively engaging with our community, we can create a positive impact and build strong, lasting relationships that benefit our students, families, and neighbors alike.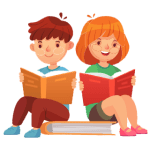 In language and literacy, we focus on developing strong foundational skills, including phonemic awareness, letter recognition, and comprehension.
In math and science, we provide young learners with opportunities to explore mathematical concepts and scientific principles through hands-on learning experiences.
In math and science, we provide young learners with opportunities to explore mathematical concepts and scientific principles through hands-on learning experiences.
Social-Emotional Development
Social-emotional development is a critical component of our curriculum, and we focus on helping children develop important skills such as self-regulation, empathy, and social skills.

Our Young Preschool Two's program is designed to provide a nurturing and supportive environment where your child can learn and grow. Our experienced teachers use a play-based approach to help your child develop their social, emotional, cognitive, and physical skills. We focus on building their communication and language skills, enhancing their gross and fine motor abilities, and helping them develop their creativity through music, movement, and art activities.
Encourage socialization skills.
Develop fine and gross motor skills.
Introduce basic concepts such as colors, shapes, and numbers through games, songs, and activities.
Our Young Preschool Three's program builds on the skills developed in our Young Preschool Two's program. We provide a stimulating and engaging curriculum that encourages exploration, problem-solving, and critical thinking. Our teachers foster a love of learning through hands-on experiences that promote cognitive, social, emotional, and physical development. We also focus on developing pre-literacy and pre-math skills to prepare your child for the Prekindergarten program.
Promote language development and communication skills
Encourage creativity and self-expression
Develop cognitive skills
Our Prekindergarten program prepares your child for their transition into kindergarten. We provide a challenging and comprehensive curriculum that focuses on developing the skills needed for academic success. Our experienced teachers provide opportunities for your child to learn through exploration, inquiry, and discovery. We emphasize the development of pre-reading, pre-writing, and pre-math skills, as well as social-emotional development, creativity, and critical thinking. We also provide a rich and diverse range of learning experiences that include science, technology, engineering, arts, and mathematics (STEAM) activities, music, movement, and art.
Build strong reading and writing skills.
Foster critical thinking and problem-solving skills.
Encourage social-emotional development and self-regulation.
Our teaching philosophy is based on the belief that every child is unique and deserves to be treated with respect and kindness. We aim to provide a safe, nurturing environment where children can explore, learn and grow at their own pace.
Our curriculum is based on the Preschool Learning Foundations, which provides guidelines for early childhood development and education in California.
We maintain small class sizes and low teacher-to-child ratios to ensure that each child receives individual attention and support.
Our ratios are as follows: 1:4 for 2-year-olds, 1:6 for 3-year-olds, and 1:8 for 4-5-year-olds.
Our fees vary depending on the program and schedule selected. Please contact us directly for more information on our current rates and fees.
We are open Monday through Friday, from 8:00 am to 6:00 pm.
Yes, we offer nutritious meals and snacks throughout the day. Our menu is designed to meet the dietary needs of young children and includes a variety of healthy options.
We work with parents to develop a potty-training plan that is tailored to each child's needs and readiness. Our goal is to create a positive, supportive environment that encourages children to develop independence and confidence in this area
The first step in our enrollment process is to schedule a tour of our facility. After the tour, parents can download and complete our enrollment form and return it to us in person or via email. A deposit is required to secure a spot for your child.
We use positive discipline techniques that promote respectful communication, problem-solving and self-regulation. We aim to create a safe and supportive environment where children can learn and grow without fear of punishment or shame.
"Wonderful experience with Yang Fan team. They are academic and fun at the same time. Special call out to Dominic ! He is very responsive ,responsible and approachable. Thank you yang Fan!"
"Everything about this school is awesome! The teachers are amazing. My kids are going there for a few years now and we are happy with the school. Along with the academic curriculum, they also offer Spanish, Hindi, Clay art, and Chess classes. Jody and Dominic are kind, responsible, and prompt in responding to any queries. I highly recommend both their preschool and after-school programs."
"My kiddo had much fun at Yangfan Afterschool. Arts, languages lessons and activities in a big playground. The director Dominic is very passionate and enthusiastic to work with all the teachers, to ensure the kids learning and having fun. The schedule to drop off and pick up your child there is flexible. If you are looking for a place for your kids afterschool, I would recommend Yangfan."
At Yang Fan Academy, we strive to make the application process as smooth and convenient as possible for parents. Here's a step-by-step guide on how to apply:
To get a better sense of our school and its atmosphere, schedule a tour by clicking the "Schedule a Tour" button located at the bottom of our website. During the tour, you'll be able to observe our classrooms, meet our staff, and ask any questions you may have.
After the tour, if you decide to enroll your child at our school, you can download our enrollment form from our website.
Once you have filled out the enrollment form, you can return it to us in person or by email.
To secure your child's spot, you'll need to pay the required deposit fee. We accept payments via Zelle, Check, or Paypal.
Young Preschool Two's
Mon – Fri (5 days)
Included Features ( Add Here )

Included Features ( Add Here )

Included Features ( Add Here )
Young Preschool Three's
Mon, Wed, Friday (3 days)
Included Features ( Add Here )

Included Features ( Add Here )

Included Features ( Add Here )
Pre-K
Mon, Wed, Friday (3 days)
Included Features ( Add Here )

Included Features ( Add Here )

Included Features ( Add Here )