Each day we celebrate our strengths
Best Learning System For Early Years to School Age
Providing the most comprehensive and enriching afterschool care, summer camp, and preschool programs in the Pleasanton, Dublin, and San Ramon area since 2005.
The Best Way to Start Your Child's Education
Yang Fan's famed hands-on educational projects and methods help nurture the imagination of our students and inspire them to discover new skills and concepts. It also supports early childhood problem-solving capabilities by allowing them to explore their world at their own pace and in a safe environment. We incorporate Montessori methods, which allows us to provide individualized instruction that meets each child's needs.
Yang Fan Afterschool program is a groundbreaking and comprehensive afterschool system that allows students to make the most of their after-school hours. Students can focus on academic achievements, learn and practice important life skills, and uncover their passions by participating in a wide variety of enrichment programs.
Physical - Cognitive - Creative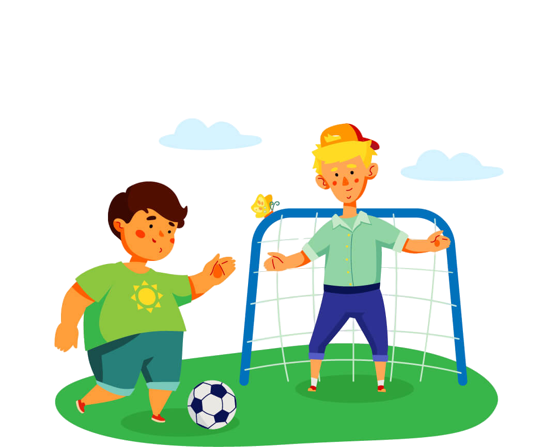 Talk of the Town Every Summer
Our summer camp is jam-packed with excitement and activities, balanced with a healthy dose of academics. Our program is flexible to accommodate every family's summer vacation plan. And it is reasonably priced, offering tremendous value to families. As one parent summed it up: "Yang Fan offers everything a family ever wants for a summer for our kids."
Everything about this school is awesome! The teachers are amazing. My kids are going there for a few years now and we are happy with the school. Along with the academic curriculum, they also offer Spanish, Hindi, Clay art, and Chess classes. Jody and Dominic are kind, responsible, and prompt in responding to any queries. I highly recommend both their preschool and after-school programs.
Wonderful experience with Yang Fan team. They are academic and fun at the same time. Special call out to Dominic ! He is very responsive ,responsible and approachable. Thank you yang Fan!
Best school in the east bay. Really like their curriculum . Very happy with the school and the staff. Highly recommend to everyone
My kids have been going to Yang Fan Afterschool for a number of years with positive experience. They offer a variety of classes including language, math, sports, arts, music, etc., with even more options during the summer. The staff / administrative team is very organized and accommodating to family needs. We are very glad to have found Yang Fan for our kids' after-school and summer programs.
My son was at home with grandparents since he was born. He couldn't speak English at all and didn't seem like playing with other kids. That worried us. We tried to find him a school where he can spend sometime with other kids. He started Young Preschool with Yang Fan right after he turned two. The teachers were very patient and spent a lot of time with him to understand his needs. Everything was going well and he started to play with other kids. Unfortunately, pandemic came and we had to keep him at home again. We were so happy that Yang Fan reopened. We signed up for the preschool program right away. We are so thankful for the teachers here. They are very responsible and develop my son based on his personality. My son learned a lot of skills at Yang Fan. He is more independent now and can do a lot of things himself. He enjoys the school activities and likes playing with other kids. I will recommend Yang Fan to other parents.
Both our twins are happy with Yang Fan. They like the spacious playground, teachers and facilities overall.
My son joined Yang Fan Afterschool & Preschool a few years ago. I highly recommand both. For afterschool, I noticed the followings: 1. They teach math with higher standard. My son learned a lot from their math program, and his math skill improves so much that math in his day school becomes much easier. 2. Yang fan after school is convienent for parents who work full time or work far away. They provide drivers to pick up kids from elementary school to Yang Fan, and allow parents to pick up kids before 6:30pm 3. Dominic is the key person in the after school. He answer phone every time I call, and resolves any problem or issues quickly and efficiently. Also he is very friendly. Regarding to Yang Fan Preschool, Mrs. Jody and her teachers love kids and care kids. Not only my son, I noticed a lot of kids love Mrs. Jody. The preschool had a lot of creative ideas for kids to play and learn.
Yang Fan pre-school has been a blessing for my little one. I feel it is one of the best pre-school and staff is way more experienced, wonderful and very caring specially Jody. I thoroughly like their curriculum and play based teaching, making it fun to learn. They even take care of the kids during lunch by making sure they eat well. I would highly recommend this pre-school as I am personally having a very good experience and my daughter loves to go to school.